In case you needed a sign to treat yourself to some Spanish food.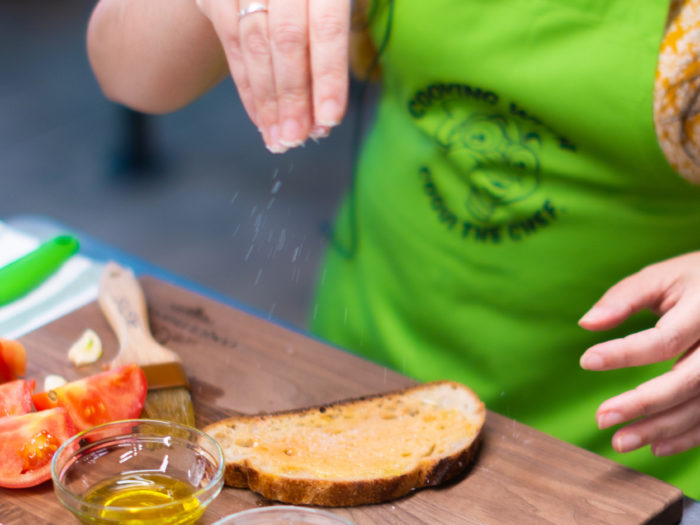 The history behind the celebration…

The third Thursday of the month of June was designated as World Tapas Day by the country of its creation, Spain, in 2016. Spain is responsible for so many wonderful things, and their food and drinks are among some of the best in the world. One of its best contributions to the culinary world are TAPAS. 
Never tried TAPAS? 
Then let me tell you, you're missing out! Because tapas are essentially small portions of traditional or popular Spanish cuisine that go hand in hand with its lovely wine and great company. Being such a popular and famous method of serving up delicious goodies since the 19th century, it's no wonder that it got its own day. There's a story that says that tapas was originally bread or meat which was draped over the mouths of sherry glasses in-between sips, in order to prevent flies from getting to the drinks of guests. The word 'tapas' comes from 'tapar', which is a verb meaning 'to cover' which makes sense after reading the previous story. 
From humble beginnings…
It has grown to become one of the most important choices in all of Spanish cuisine.
Tapas are easy to make using a combination of…
Olives,
Chorizo sausage,
Crusty bread,
Tender beef,
Battered squid,
Cabrales cheese,
Vegetables,
Fried quail eggs,
Anchovies,
Pork scallops,
Battered prawns,
Stuffed mussels,
Meatballs,

The potential combinations are endless! If you are familiar with some of these already, you can make your own combo that can be as wild as your imagination allows for. Even the pickiest of eaters will find something to love! On World Tapas Day, it's all about celebrating these bite-size savory dishes. Whether you want a filling main meal, or a snack accompanied by some glasses of wine, this is the perfect day for you to treat yourself to some quality time with food. 
What to do in honor of the festivities…
There are a lot of things you need to consider when it comes to World Tapas Day, and one of the best activities to do is plan out the right kind of approach. And if you're feeling adventurous on World Tapas Day, you could have a go at making your own homemade tapas. You'd be surprised how simple some are to make! 
At Coqui the Chef, we have our very own "Pan con Tomate" tapas recipe which pairs lovely with our A Taste of Spain | Paella Cooking Experience. Despite the fact that most of the well known recipes are meat based, to all our meat lovers out there, this vegetarian option is proven to rock your world just the same! 
This is a great opportunity to have a small gathering at home and experience one of our Spanish classes with some family, friends, and colleagues in honor of this flavorful celebration. 
To learn more about the options of Spanish classes and our products explore our website and sign up for our Food Explorer Community.
Be sure to tag us on social media, sharing how YOU will be celebrating this year's World's Tapas Month!

#tapas #worldtapasday #pancontomate #barcelona #spaintapas #spain #atasteofspain #rioja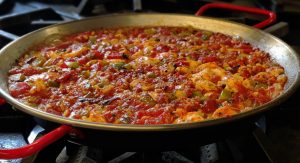 There's nothing like paella and its endless layers of flavor. What starts as a golden rice elevated by the almost mystical saffron and Spain's sweet piquillo peppers becomes an authentic extravaganza of colors, flavors and textures.
Read More