July 25th is National Wine and Cheese Day
Wine and cheese is more than just stepping on grapes and curdling milk. Their creations take craftsmanship and bring people together after a long day at the kitchen table…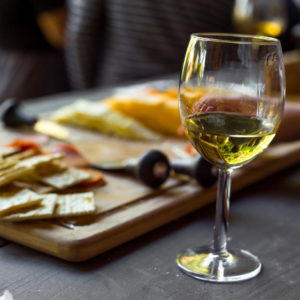 📚 History 📚 
Now, you may be wondering "What is the point of having a national day for wine and cheese?" However, there is a good reason for it and a history behind it! Throughout history wine and cheese has been paired together for its flavorful taste and combination and has brought people together at formal and casual gatherings! 
In honor of National Wine and Cheese day let's talk about these two exquisite items. This day was assumed to be created by Jace Shoemaker-Galloway. However, the pairing of wine and cheese has been recorded back in history. For instance, it has been led to believe that wine originated in ancient China approximately 7,000 B.C. wine has expanded and developed in different countries since then. Aside from wine, cheese has an interesting history as well. Cheese has been dated back more than 4000 years during the time of the Roman Empire. The Romans used cheese everyday in multiple meals making the production of cheese an art! Combining wine and cheese, two objects whose creations are described as art, together make a masterpiece of pure flavor! 
🍷 🧀 Wine and Cheese Combinations! 🧀 🍷 
One of Italy's famous wine and cheese combinations is mozzarella with white wine
Holland's famous wine and cheese combination is gouda with red wine
One of France's famous wine and cheese combinations is brie with white or red wine
One of the United States famous wine and cheese combinations is baby swiss with white wine
Spain's manchego cheese with Rioja wine
🎉 🥂 How To Celebrate! 🥂🎉
In order to celebrate Wine and Cheese Day you should take out or buy your favorite wine and cheese. Sit back and enjoy their flavors intertwine. However, to really celebrate, bring out combinations you've never tried before. Buy that bottle of wine that you've always wondered would taste like and buy that cheese platter. Wine and Cheese day is not only meant for you to relax and enjoy the same combination but to explore and try new combinations to bring together new flavors!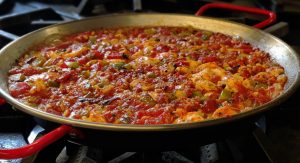 There's nothing like paella and its endless layers of flavor. What starts as a golden rice elevated by the almost mystical saffron and Spain's sweet piquillo peppers becomes an authentic extravaganza of colors, flavors and textures.
Read More